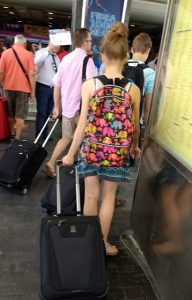 Hi friends! A quick note to let you know we are back from our travels in Italy. With jet lag now well behind me, I am starting to get my toes back on the ground, and I look forward to sharing a few of our adventures with you in an upcoming post.
Meanwhile, if you'd care to pop over to The Lookout magazine, you'll find a piece I recently wrote on how we make world travel a family value.
I hope you'll follow me over to The Lookout, here.
xo
~ Katherine