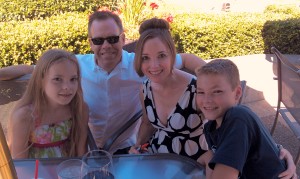 September is here, which means the kids are back in school, but I can't say I'm totally into that…yet.
Because I was very much into the relaxed routines, lazy agendas, and laid-back attitudes of summer. And what a summer it was. Our little corner of the world just blazed through one its very hottest on record. Which means that, yes, our lawn is brown, and yes, our energy bill high from running ceiling fans night after night. But if that's the price we pay for having day after day of high temps and sunny skies? I'm okay with that because I'm very into being
sleeveless in Seattle
.
Speaking of blazing, these days I'm also into the 1345 firefighters from across the nation who came to help douse the devastating, wildfires raging across our state last month. While my immediate family and I were in no danger on the west side of the Cascades, the fires hit very close to home as my dear brother and his family came this close to losing their house. Sleepless nights, those! (pictured here: Smoke over Okanogan County; my niece & nephew returning home after evacuation order lifted.)
Other bits of completely random things I'm into:
My new e-cloth Deep Clean Mop. Bland brand name, fantastic product ("perfect cleaning with just water"), which I first heard touted by fellow reviewer, Sincerely Stacie. If you are into housework as much as I am (which is to say, not at all), I encourage you to check it out.
Ricotta cheese. On my veggies, on my breakfast croissants, on my pasta. Don't ask me where this came from, but these days I'm madly into the stuff.
"Home: Where your story begins" ~ on a plaque at my dear friend Kristi's house.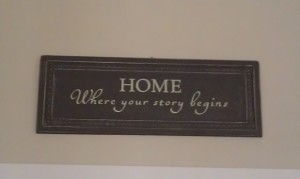 Cute things my kids (still) say, such as this gem from Madeline (as she was biting into a chocolate-covered doughnut): "Why do sprinkles make everything better?"
[Tweet "What I'm Into ~ September edition. Books by @LysaTerKeurst & more"]
Books by Lysa TerKeurst. This woman keep me grounded. Newer releases such as The Best Yes: Making Wise Decisions in the Midst of Endless Demands have resonated deep in my soul, but now I'm making my way through her backlist. Including most recently, Am I Messing Up My Kids? And Other Questions Every Mom Asks. I find great comfort knowing I'm not alone in wondering such things.
After words: So that's it for me. What are you into these days?