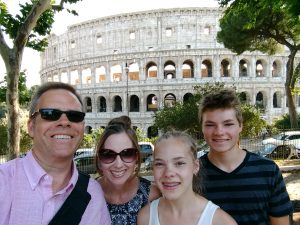 Happy Hump Day, friends!
Popping into your inbox with a quick note inviting you to join me over at the Mom Inspired Show with Amber Sandberg.
On this week's podcast, Amber and I had a lot of fun talking about why and how my husband, Scott, and I purpose to travel the world with our kids. We chat about how traveling as a family creates bonding moments and provides perspective. We also discuss travel tips and how we afford our trips on a middle-class budget — and how you can too.
I hope you'll enjoy our conversation as much as I did!
Listen to the podcast here.
Traveling the World with Kids | @MomInspiredShow podcast interview with Amber Sandberg
Click To Tweet