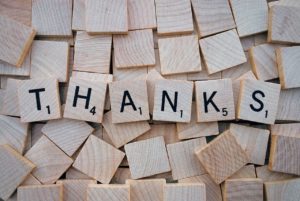 Thank you, friends! I'm so grateful to ALL who responded to my recent blog readers survey.
While I enjoy this blog for what it is — the chance to connect with you on bookish matters — what I want most is what YOU want most.
So thanks for taking the time to let me know what that is.
In case you're interested, here's what you told me:
Most of you are women, but there are a few guys who follow too. How fun is that?
Most of you have been following my blog for 2+ years, with a handful of newbies. Thank you for your loyalty, and a warm welcome to those of you who are new!
Most of you stop by to learn about fiction reads, both general and inspirational. So good to know! That's what I love best too.
Most of you think post frequency is just right. Awesome.
100% of you are here for book recommendations, so yay!, I'll gladly keep those coming. Some of you wouldn't mind seeing a little more about other authors and book-industry news, so I'll be beefing that up a bit in upcoming months.
All in all, you affirmed that the blog is heading in the right direction, which makes me more excited than ever to keep it going.
Here's to many more months of happy reading!
xo
~ Katherine
P.S. If you missed it the first time, you can still let me know what you think. To take my quick, multiple-choice-only survey, click here.