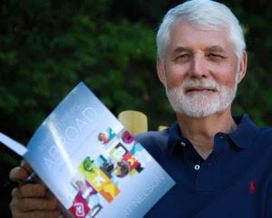 Moving abroad is an exciting adventure but can be a disaster if you don't have a plan.
Where to start? I recommend that you begin your research and planning at least a year before your move date. You'll be glad you did because the stress of an international move can do peculiar things to your head.
To help take some of the stress out of planning your move abroad, put together a checklist that will help you organize important tasks.
First on your list should be researching your new home, both the country and the city. Websites like myinternationaladventure.com and books like Adventurers Abroad: The New American Expat Generation provide a wealth of information on how to move, live and work abroad. If you have very specific questions, you can get answers from expats on Facebook groups by country.
Next on your list should be identifying and organizing the important documents you will need to enter the country and live and work there. Start as early as possible because visas, work permits and other key documents may take some time to get.
The third thing you should do is make arrangements for moving your household goods and vehicles. Moving is expensive so a little advance planning may save you a bundle. Determine what you want to move, what you want to sell and what you want to give away or donate to a charity.
Number four is finding a place to live before you move abroad. The Internet makes it easy to search for a home to purchase or rent. Major U.S. real estate companies like Coldwell Banker, Century 21 and others have offices or branches in most major cities around the world. Most real estate firms also have rental listings or can put you in touch with local firms that handle just rentals.
[Tweet "Considering living abroad? Read this book first. #adventuresabroad #expat #travel @iReadBookTours"]
Your banking and health insurance needs should be next on your list. Most U.S. banks have online banking that can be accessed from anywhere in the world with a user name and password. You can do everything online and use your ATM card in your new city to withdraw cash when you need it. If you plan to work or start a business in your new city, you will have to open a local bank account, which often requires a reference and letter of recommendation from your previous bank.
For health insurance, first check with your current provider to see if they offer international policies that will cover your family in your new country.  Other options include purchasing an international plan, purchasing a policy in your new country if you are qualified or enrolling in the country's national healthcare plan if you qualify.
Number six is choosing a school before you move. You will need to research schools in your new city well in advance of your move. The U.S. embassy or consulates are good places to start for school recommendations. Also use local expat online forums to connect with families who have children in local schools.
The seventh item on your checklist should be organizing your important records and papers. It's always smart to prepare for the unexpected, especially when moving abroad.
Finally, don't forget all of those little things we sometimes don't pay attention to, like notifying everyone of your address change or cancelling your utilities.
You can get a detailed checklist at the myinternationaladventure.com website to help make your move abroad a success.
After words: Have you ever considered living abroad? Where would you go, and why?
For your chance to win a copy of Robert's book: