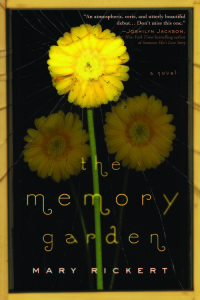 Bay Singer has bigger secrets than most.
The Memory Garden by Mary Rickert
About this book: Bay's mother, Nan, is sure that the burden of her secrets would be too much, and that's why she never told anyone the truth, not even Bay.
There's a lot that Nan's kept quiet over the years, especially those times with Mavis and Ruthie—times that were dark and full of guilt. But some secrets have a power all their own, and Nan realizes she needs Mavis and Ruthie now more than ever. When the three meet again in Nan's garden, their reunion has spellbinding effects that none of them could have imagined, least of all Bay…
About the author: Mary Rickert earned an MFA from Vermont College of Fine Arts, studying under renowned novelist Joshilyn Jackson. Before that, her work history was wide and varied, ranging from kindergarten teacher to barista, Disneyland balloon vendor to Sequoia National Park personnel employee. She now lives in Cedarburg, Wisconsin.
Genre: Fiction
Would I read this book, judged on its cover alone? Yes, for it hints of something earthy and enigmatic
If this book were a movie, I would rate it: PG-13. Mild language, mature themes.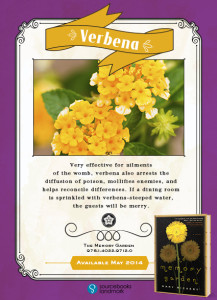 Reminds me of… The Language of Flowers. The Peach Keeper. The Night Strangers.
Why did I read this book? As a blogger for the book's pre-publication tour.
Would I read another by this author? Quite possibly, if it were about something besides women who may or may not be witches.
Thoughts: The Memory Garden is one of the more literary novels I've read recently, by which I mean it possesses a scrupulous attention to character and atmospheric detail, as well as a relaxed pace and a luxuriation in words. It is a story about secrets and regrets and learning to forgive, as well as a complex examination of friendship and aging, twined together with botanical lessons based on ancient knowledge. Though I found it slow to take off and hard to relate sympathetically with most characters, it remains a carefully crafted novel with an appeal of its own.
Thanks to SourceBooks for providing me a free copy. All opinions are mine.
End notes: See what others on the blog tour are saying about The Memory Garden: