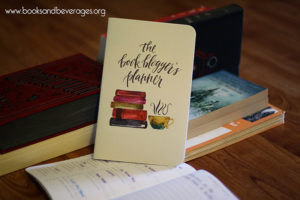 Book-loving friends, just in time for Christmas, I have such a fun gift-giving option for you: Books and Beverages The Shoppe! 
The Shoppe! is a place for book bloggers and readers alike. Whether you're a book blogger, a book-lover, or both, there's something for you and friends at The Shoppe!
The Shoppe! is the inspiration of Jamie Lapeyrolerie, author of two of my favorite blogs, Books and Beverages and She Laughs With Dignity. If you've been hanging out on my blog long, you may recognize her as one who's been here before. (You can read more about her here.)
[Tweet "Books and Beverages The Shoppe! is officially open! Check it out! #BBTheShoppe"]
From the start, I've loved Jamie's vision, as well as her passion for books and people–all of which now spills over into this new endeavor. I got a sneak preview of some of the goodies offered at The Shoppe!, and I promise their quality is top-notch and each item 100%
unique. I would be delighted to give or receive anything offered here. In my world, these are perfect stocking-stuffers for any reader or blogger. Beyond Christmas, they're what you can tuck into a birthday or get-well card–a little something that tells the recipient you really care.
I love my artfully crafted Book Blogger's Planner, which tucks easily into my handbag for jotting notes throughout the day, keeping me organized (of which I'm always a fan). And I already have a couple of somebodies in mind to receive an Inklings-inspired bookmark or sticker.
But here's what makes The Shoppe! extra-fantastic (and why it seriously got my attention): When you purchase items from The Shoppe!, you are also helping to change the world. A portion of the profits goes to:

● World Vision's work with refugees
● Compassion's work with students and education
● Children's Hunger Fund work to help kids in America and around the globe with supplies they need to go to school
● Mocha Club's Action Project
[Tweet "Don't know what to give the book-lover in your life? Find inspiration at The Shoppe! #BBTheShoppe"]
After you check out The Shoppe! today, be sure to return again the new year. I have it on good authority fun new choices will be added regularly.
Want to know more? Connect with Jamie online:
Blog | Twitter | Facebook | Instagram |
The Shoppe! | Newsletter | Jack and Tollers: An Inklings Podcast
After words: What book is on your list this Christmas? At the top of my list: M.L. Stedman's The Light Between Oceans. A must-read before the movie!