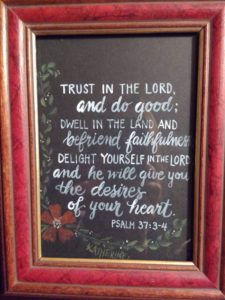 Fall. When last I wrote on this subject, I admitted I wasn't quite ready for fall. Well, no longer. Bring it on! The fall decor is up (much to my daughter's delight), yesterday I shopped at TJ's and stocked up on everything pumpkin. I've got autumn-scented candles fragrancing my home, plus a goodly supply of M&Ms in fallish hues (my fave) in the living room candy dish. And my go-to snack for the season? Fresh honeycrisp apples. What could be better?
WIP research. Last month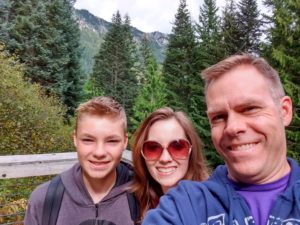 my boys and I headed east into the Cascades, ostensibly to hike the Iron Goat Trail, but really so that I could conduct some in loco research for my latest work in progress. I won't give too much away…yet…but this novel has a contemporary setting of a small mountain community and encompasses one of the great, yet all-but-forgotten, tragedies of Washington state history. I've already done extensive research about this event, and it felt more than a little surreal to actually stand on the ground where it happened.
The Memory of Her Music. Speaking of books in progress, I'm happy to say that good things are lining up for the publication of my first novel, The Memory of Her Music. Can't wait to share more soon, but for now I'll just say that by this time next year, you should be able to hold said novel in hand. Like my WIP, it's women's fiction set in the Pacific Northwest, featuring complex relationships, themes of social justice, and strong female characters facing real-world issues. It's a story about learning to trust, letting go of fear, and releasing our gifts to grace the world. I hope you'll be as excited about it as I am!
[Tweet "Everything pumpkin, WIPs, & @TheOpenDoorSisterhood"]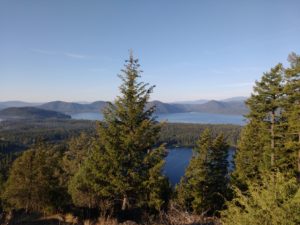 Open Door Retreat. Last month saw me to and back from the much-anticipated mastermind retreat on the shores of Priest Lake in northern Idaho. You can read up on what it's all about here. Friends, I cannot begin to tell you what those three days with twelve beautifully gifted soul-sisters did for my heart, mind, and spirit. What I can tell you is that there was love overflowing, wise inspiration, spectacular views, tantalizing food, and lots and lots of laughter. Part of the outcome of all of this was, for me, a re-visioning of my calling. Not so much a change as a shift as the vision became clearer. One manifestation of such will soon be evident here on my blog. Nothing too drastic, but I hope those changes will inspire greater engagement among this community of women who believe that the power of story can make a world of difference, plus more inspiration for you as you pursue your calling — and some fun opportunities as well. Stay tuned!
So that's it for me. What are you into these days?
P.S. More pics from the Open Door Retreat can be found in my Instagram feed in the right-hand sidebar. Also, curious about the beautiful, hand-painted print at the top of this blog? It was gifted to me by another Open Door participant, my lovely roommate Angie Ryg, and captures a verse that has spoken to my soul since my earliest writing days. Thanks a million, Ang — for everything! xo