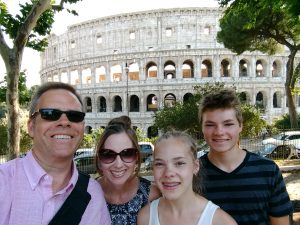 Having recently returned from Italy's shores, I am very into all things Italian. Our trip was wonderfully memory-making.
Some of the highlights:
Planes, trains, boats, and automobiles. Italy provided the most varied modes of transport we've yet experienced on one of our trips, and also the most time we've ever spent on trains. Our itinerary landed us first in Rome, after which we took a train and then a boat south to Sorrento, Pompeii, and the Amalfi Coast. From Naples we flew to Genoa in order to put us within reach of Cinque Terre and Pisa. After that it was a week of exploring Tuscany by rental car before we took a train to Assisi, and finally one more back to Rome. Taxis were the glue that held it all together.
Italiano. A little language went a long way, and both Scott and I experienced the locals' delight when we made the most modest attempt to speak their language. Even when their English wasn't much better than our Italian, they were always gracious and happy to meet us halfway. (Thanks, Duolingo! You were a big help.)
Books. I read nothing for review while on vacation, with one small exception: Heather Day Gilbert's soon-to-release novella Undercut, which I quite enjoyed. You'll be hearing more about that this fall. Otherwise, I took with me books that have been languishing on my discretionary TBR pile. Of these, I best enjoyed Louise Penny's cozy mystery Still Life (I'll be reading more of this series) as well as Mary DeMuth's Watching the Tree Limbs. The latter so impressed me, both for its lyrical language and powerful themes, that I am planning to feature it in a future blog post. (It's free on Kindle, btw. Get yours here.)
Unplugged. I purposed to unplug from all email and social media whilst on vacation, and so I did. Bliss. Highly recommended.
Roomie reunion. Connecting with my college roommate, who married an Italian and whom I hadn't seen for 30 years, was for me a huge highlight. Loved connecting with her still-delightful self, loved meeting her charming family, loved visiting their 16th-century home south of Rome, and loved resuming conversation as if we'd just left off yesterday. Some friendships are lifelong, and this is one of those.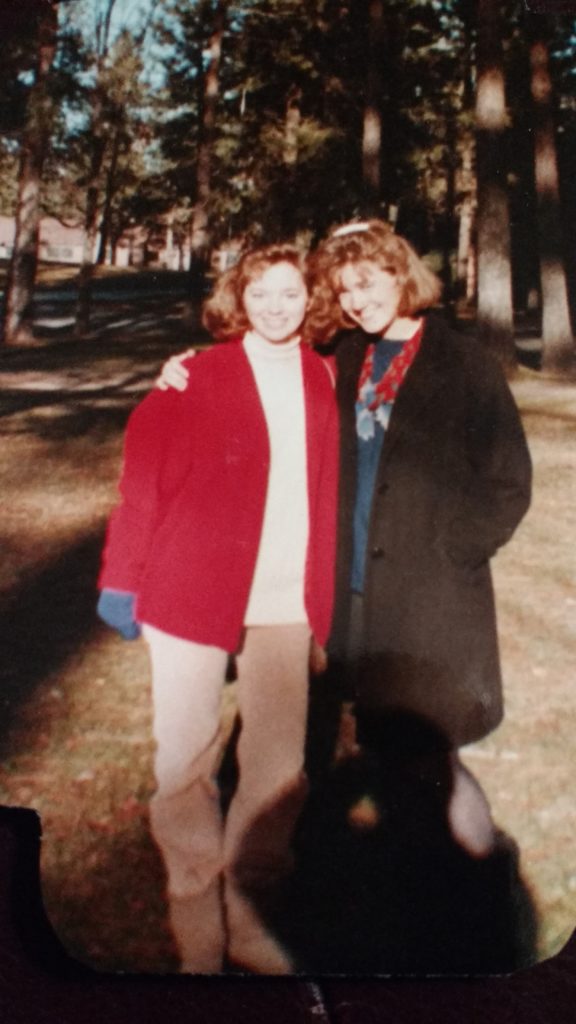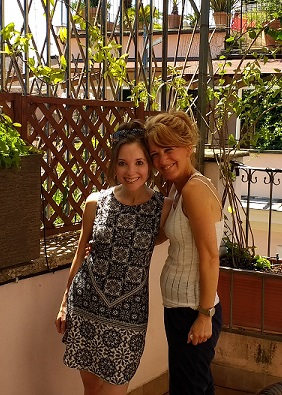 Me and Wendi at Whitworth University…and in Rome three decades later.
Favorites:
Rome. In all its gritty grandeur. Named the Eternal City for good reason.
Almalfi Coast. Seriously postcard-pretty. We enjoyed an unexpectedly lovely in day in pricey Positano, spending nothing beyond what it took to grab lunch and a spot on the beach, photo opps alone providing all we needed or wanted for souvenirs.
Pisa. Surprisingly delightful. Touched with a hint of northern European, Old World flavor.
Assisi. An unexpected gem, charming and unspoiled. Of all the places we visited, St. Francis's hometown earns our highest recommendation.
Food and wine. It hardly needs mentioning, but of course we savored Italy's renowned culinary delights. The kids' hands-down favorite? Beef Florentine.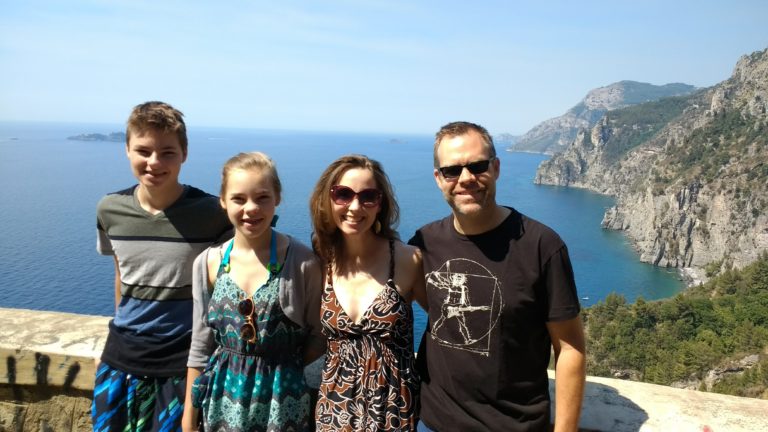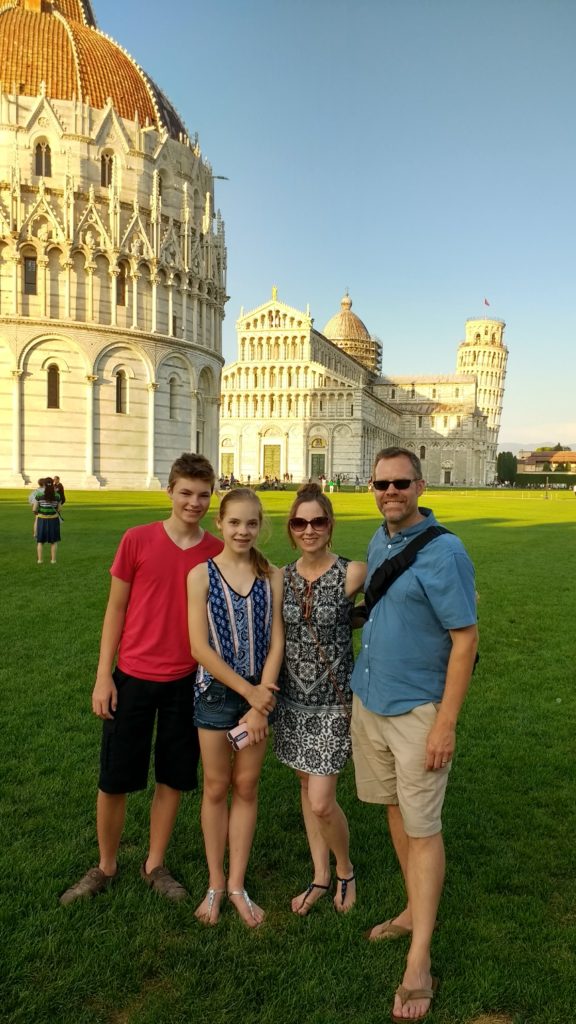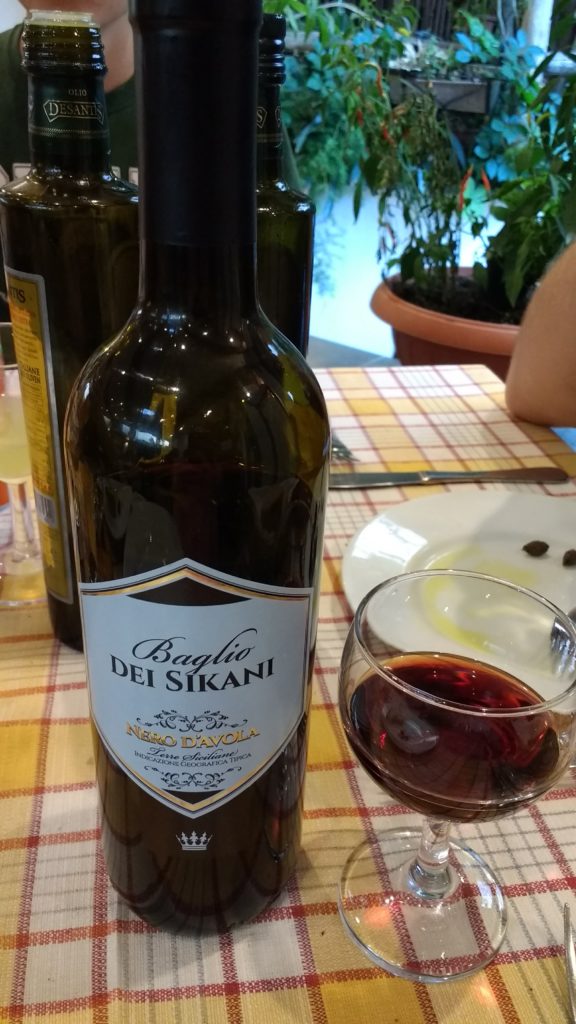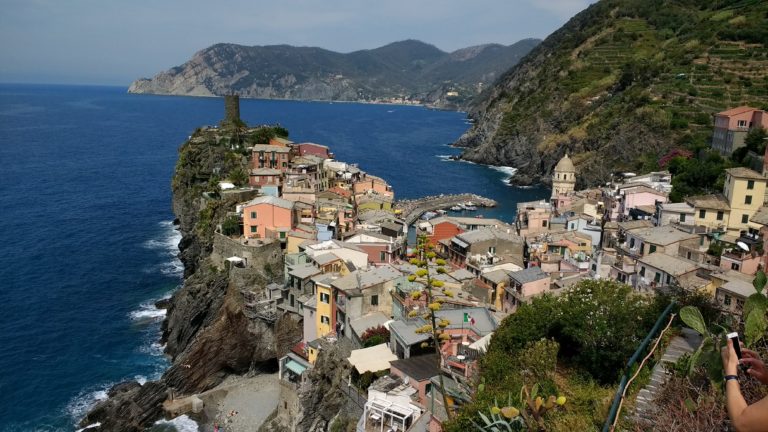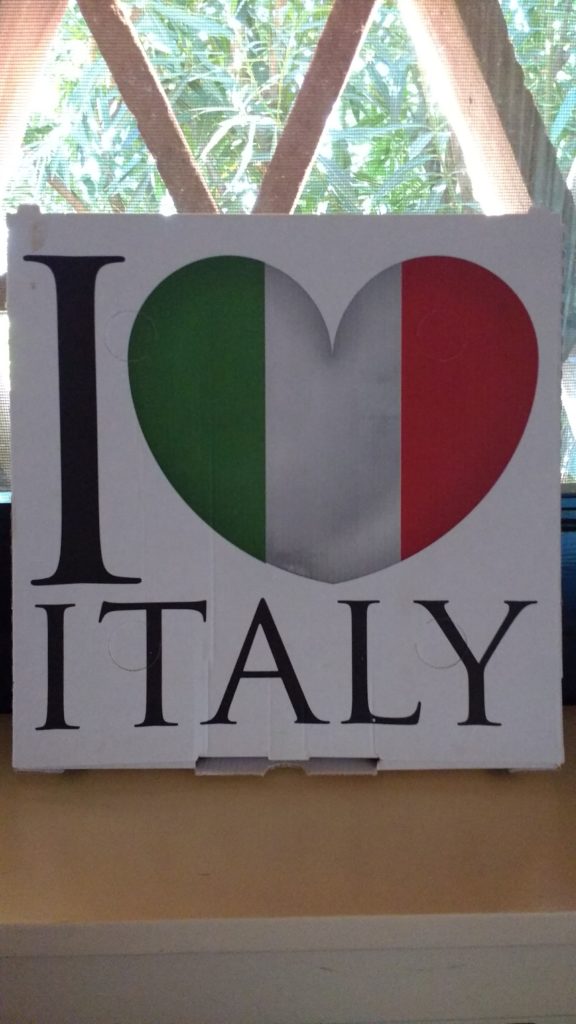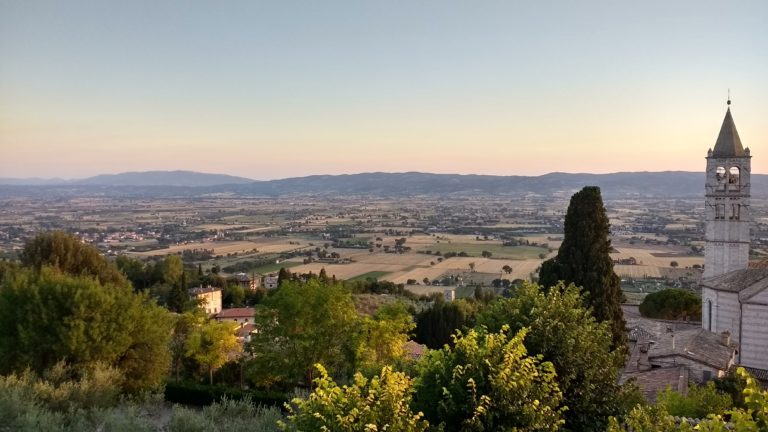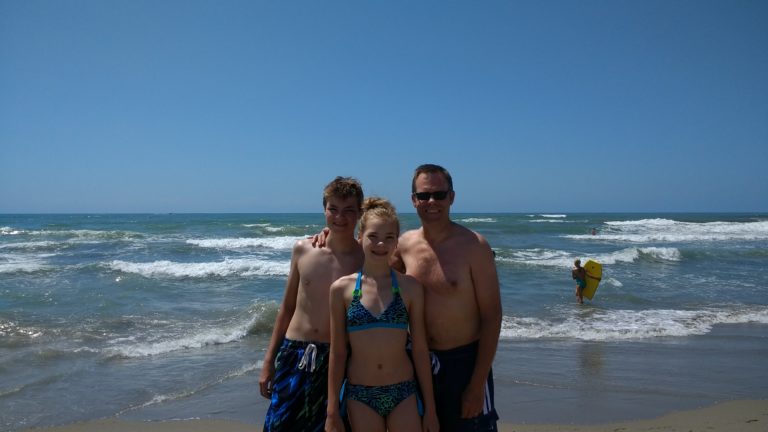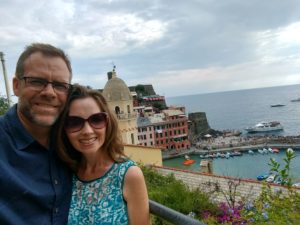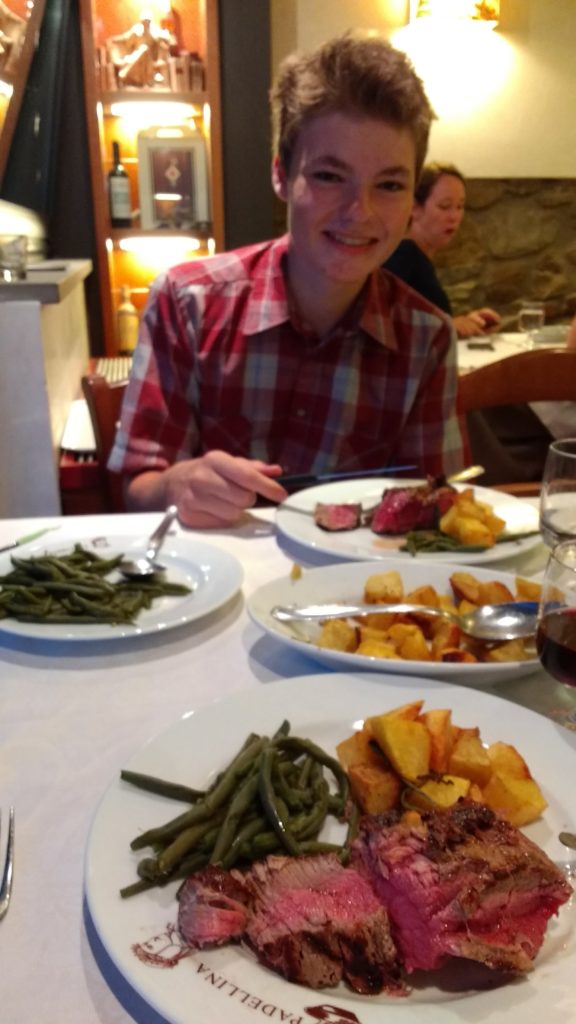 Pictured from top to bottom, left to right: 
Amalfi Coast; Cinque Terre; the Mediterranean
Pisa and its leaning tower; I heart Italy; Vernazza
Vino rosso; Assisi over the plains of Umbria; steak Florentine
What I'll miss most.
"Prego." Meaning both "Please, how can I help?" and "You're welcome." Always delivered with a lilt and a smile, a lovely custom woven into Italy's social fabric.
Siesta. As a long-time fan of naps and social margin, it wasn't hard for me to get into these.
Gelato. Every day at least once. Often twice. Si, per favore.
Women wearing dresses. Finally, I've found my people. Now if only my home climate would cooperate so I could indulge year-round.
Alfresco dining. Heaven on earth.
That's it for me. What have you been into this summer?
P.S. I posted a few more pics on Instagram…in case you're interested and missed them the first time 'round. 🙂