When our family traveled to Africa last summer, one of my bigger fears was that we would get sick from drinking the water.
Plenty of moms would worry about this. Thousands of world travelers fall prey to water-borne illness every year, after all.
To protect our health, we got inoculated, carried bottled water, and avoided consuming anything of questionable source.
We all stayed healthy, thank God. But if one of us had gotten sick? Despite my mom worries, not a big deal—not really. At worst, one or more of us may have had to stay in bed for a day or two, close to the bathroom. If the situation was truly dire, we would have sought medical help. But ultimately, even in my worst case scenario, we would have been fine.
I didn't worry that one of us might actually die.
But millions of moms around the world have no such assurance. Instead, they must face the fear that the water they bring into their homes might also bring down disaster. Imagine what it must be like for moms in developing countries, who–every time they watch their kids drink glass of water–must also worry that it could be the beginning of the end.
For them, the consequence of unclean water isn't just an issue of inconvenience. It's a matter of life or death.
In the developing world, more than half of the deaths of children under the age of five are related to illness caused by unsafe water and poor sanitation and hygiene. To put it another way, in some parts of the world, one child younger than five dies of diarrheal disease every minute. Every. Minute.
Which means that every 60 seconds, there is another mom mourning the loss of a beloved child, and her grief is heightened because the loss was so preventable.
Popular pastor and author Max Lucado visited Ethiopia a few years ago. Reflecting on that visit, he said, "I don't think I realized [that water is a basic essential to life] until I visited some parts of the world that suffer from the lack of clean drinking water."
Following their time in Africa, Max and his wife—who sponsor five children with World Vision—decided to partner with this humanitarian organization specifically to provide clean water to millions living in rural communities. Why? Because, he says, disease-free water not only brings new life and health to a community, it also demonstrates the love of Jesus—the Source of living water—and creates time and opportunities for conversations about the gospel.*
I love that.
[Tweet "Help change how the story ends. Give water. #WaterEffect @WorldVision"]
This spring, World Vision is introducing a new drive called The Water Effect, which aims to bring clean water into the lives of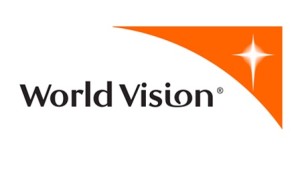 millions around the world. Why water? Because it affects everything: health, education, economics, even hopes and dreams.
In short, giving a mom and her family clean water changes how their story ends.
How does it happen? It begins with you. For $25, you can give water to one person today. Or you can join me in sponsoring a child through World Vision. It's something that costs very little–about a dollar a day, for one child. But knowing the hope it brings to another mom? The chance to change how her story ends?
Priceless.
After words: If you'd like to join me in becoming a part of this story-changing process, please click here. You might also like this 1-minute vid, in which Max Lucado shares a bit more of his story. Finally, if you'd like to learn more about how I became a child sponsor, click here.
*Source: "Wild About Water," by Kristy J. O'Hara, World Vision magazine, Spring 2015, page 8.